Manage your logistics and transportation business at the ease of your fingertips. Schedule a 30-minute discussion about your Logistics Application Development Project.
Transport & Logistics App
Development Company
In this industry, meeting the demand and supply are the key factors to get succeed. As moving into digitalization, it is expected to reshape the way consumers communicate with businesses which is visible online in their electronic gadgets like online ordering for transport, booking taxis,s and utilizing personal transport services. Transportation Management software module that offers everything right from delivery tracking, fleet forwarding, order entry, fleet invoicing, planning, etc.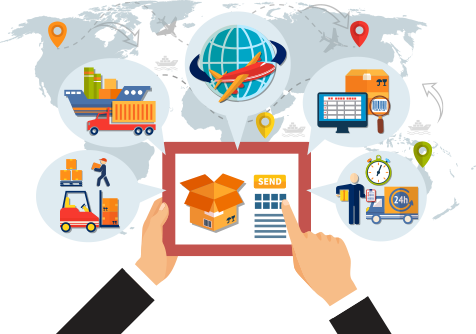 We furnish you with a solution that helps you to manage the delivery routes, and dispatch and to bring out an efficient way of operation. Getting a mobile application for your transport and logistics company will help you to:
Improve productivity
Seamless operation management
Precision data analytics
Visible inventory
GPS tracking
Troubleshoot support
Customer support
Payment Integration