A computer-generated, interactive representation of a real or made-up world or activity is known as virtual reality (VR). A combined interactive representation or perspective of real-world and artificially generated elements is known as mixed reality (MR). A view of the real world with additional, artificially enhanced features is called augmented reality (AR). At least, it is one version. You can get a dozen different explanations of VR, AR, and MR if you ask a dozen different people.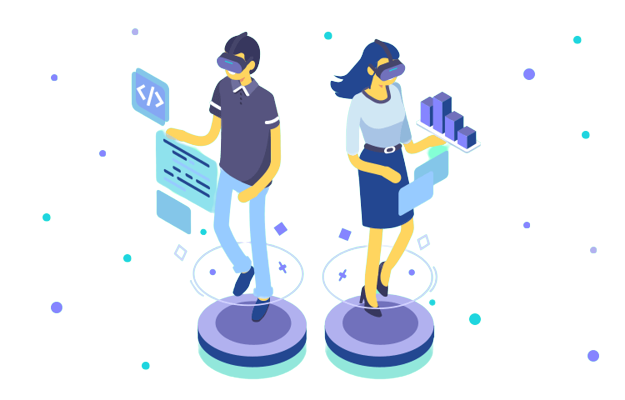 AR, VR And MR
Development Company
Due to their unparalleled ability to produce amazing and engaging experiences across the web and mobile, augmented reality, virtual reality, and mixed reality have emerged as the latest industry demands.
Other than gaming, many other industries use these reality-based interactive and engaging technologies, including e-learning, marketing, sports, surgery, interior design, real estate, hospitality, tourism, engineering, and much more. 
Why Is AR, VR And MR
Important
The cutting-edge technology's unbeatable features work wonders for many different industry sectors. Compared to other new technologies, it better supports the growth of your firm.
Increase customer engagement rate
Enhance sales and generate revenue
Better marketing and promotion
Perfect training and development
Boost user interaction
Easy learning and understanding
Stimulate social experience
Highly interactive solution