Businesses frequently concentrate on the UI/UX design process since it is crucial for grabbing and holding the customer's attention. Good mobile UI/UX design will probably raise your chances of "getting found," increase conversion, and foster client loyalty.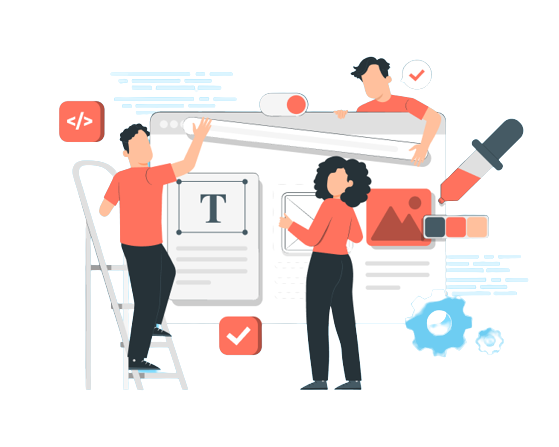 Responsive Web and Mobile Designs: Web and mobile design are areas of expertise for our knowledgeable UI/UX designers. All of our designs follow the principles of RWD (Responsive Web Design). 
Tailored Dashboard Design: Business goals and application scope vary depending on the application. To administer and update your application from the backend, you need a thorough dashboard.
Wireframes, Mock-ups, and Rapid Prototyping: Every effective design is built on wireframes. Our UI/UX experts have designed wireframes from the ground up for a variety of startups and enterprise clients.
GUI Testing: GUI testing is done in collaboration between our QA team and the design team. This guarantees that the graphical user interface's (GUI) functioning complies with the standards.
Why UX design is so important
for business
Because UX design touches all parts of a digital product, its potential is practically endless. As it actually makes digital things more usable, good UX can increase product quality. Yet, it can also increase customer satisfaction, long-term engagement, employee productivity, brand loyalty, speed to market, conversion metrics, brand equity, and (of course) income.
User experience is crucial since it works to meet users' needs, according to Prayag Gangadharan, a UX specialist.
Another well-known expression by Frank Chimero was, "People ignore design that overlooks people."