On Demand Food Delivery App Development
In Digital world,Advancement in technology helped many industries to grow and increase their market value.
Nowadays, In the market on demand food delivery is most trending things and people also want their food at own doorsteps.
From dining out at restaurants to food trucks and takeaways, the trend of ordering meals via a food ordering app is the hottest trend.
Users or Consumers can just tap on a few buttons in the app and receive the food in their dining rooms.
In fact, Customers really enjoy using smartphone restaurant devices to connect with their favourite restaurants due to the user-friendliness and comfort they bring.
Those who are love foods and many eateries are genuinely looking for efficient software for online ordering.
Even though mobile websites are also an alternative, the rise of restaurant apps makes them much more crucial.
As a customer requirement, 70 percent of customers choose to order from a restaurant's own smartphone device rather than from a third-party app – in addition, 52 percent of US diners trust and rely more on the original websites and applications than other platforms such as any aggregator application ordering food for takeaways or even delivery.
So many restaurant want to make their own food delivery app for their businesses.
If you are looking to get an app developed over a website?
Here at Redcrix Technologies, we specialize in creating on demand food delivery apps for restaurants and food businesses.
Our developers regular interact with you and try to solve your problems and as per your business, provides the best solution possible.
Means that we know exactly what your customers want to see and how to make the process of ordering their takeaway meal effortless for them.
The entire process is streamlined because we've already been through it and this makes it very cost-effective.
When you have us build your on demand food delivery app, we'll begin by working with you to understand your business requirements, and those of your customers.
Ordering through a mobile app is both attractive as well as time-saving.
Statistics indicate that 80 % of consumers use an online menu before bookings are made 62% are less likely to order from a restaurant if they can not see food on their screens on their mobile.

Better and quicker are indigenous applications

– you can show your prospects with an attractive menu, order online, or even help them book a dinner table.
Sure, you can allow customers to book a table easily beforehand with the restaurant's app – thus reducing risks of last-minute unavailability.
It's all very clear-the clients are prepared to pay more for convenience (in the form of distribution costs). You can want to deal with restaurants that facilitate your life.
You can use the right application for restaurants more efficiently for your clients, disrupt the market and build your clients' fierce loyalty. Verify how others helped.
To companies that want repeat clients, brand identity is absolutely important.
The very important thing is to select a competent application developer who can personalize and customize the brand image application for your restaurant.


Features in Food Delivery App:

Real Time Delivery Tracking
Order Management
Multiple Payment Gateways
Custom Menu Creation
Recommended Food Listing
Analytics of customers, and most ordered food item
Push Notifications & Alerts
In-app chat
Takeaway Option
Delivery Agent App


Multiple Role Based App
:
Customer App
Delivery Agent App
Restaurant App
Admin App


We provide Ongoing application support and enhancement.
The creation of a restaurant app is a continuous process that doesn't stop when an application is released.
You can need to enhance those features, remove any of the current features, or introduce new functionality based on collected feedback.
Consistent support will also ensure that the application is configured and provides the best performance for the current versions of operating systems.
Whether you're planning to develop a food delivery application or a takeaway ordering application for your restaurant, you are on the right platform.
The opportunity is huge.
Give us a call today on

+91 99880 98200

for a chat about the possibilities, so that you can decide whether it's right for you.
This opportunity won't be around forever.
And the fact is that when you're early in the market, you have a massive advantage over your competitors.
Don't let it pass you by.
One of the fastest growth rates is the market share of restaurant-related applications.
Nobody can deny that a mobile app is no less than a blessing for a restaurant.
FYI :
India based developers charge

$10 to $80

per hour
Europe based developers charge

$30 to $150

per hour
U.S. based developers charge

$50 to $250

per hour
When only 10% of restaurants in the US have their online presence, there's a huge scope to reach out.
There are numerous restaurants still to be listed to build a food delivery app database.
We at Redcrix Technologies feel cheerful for being into the Food Delivery Application Development.
Our application development process begins by clearly understanding the necessities of our clients and designing the solution according to their desires.
Call us right now on

+91 99880 98200

and we'll answer all your questions. Then, if you're happy with our proposal, we can get started on building your app right away.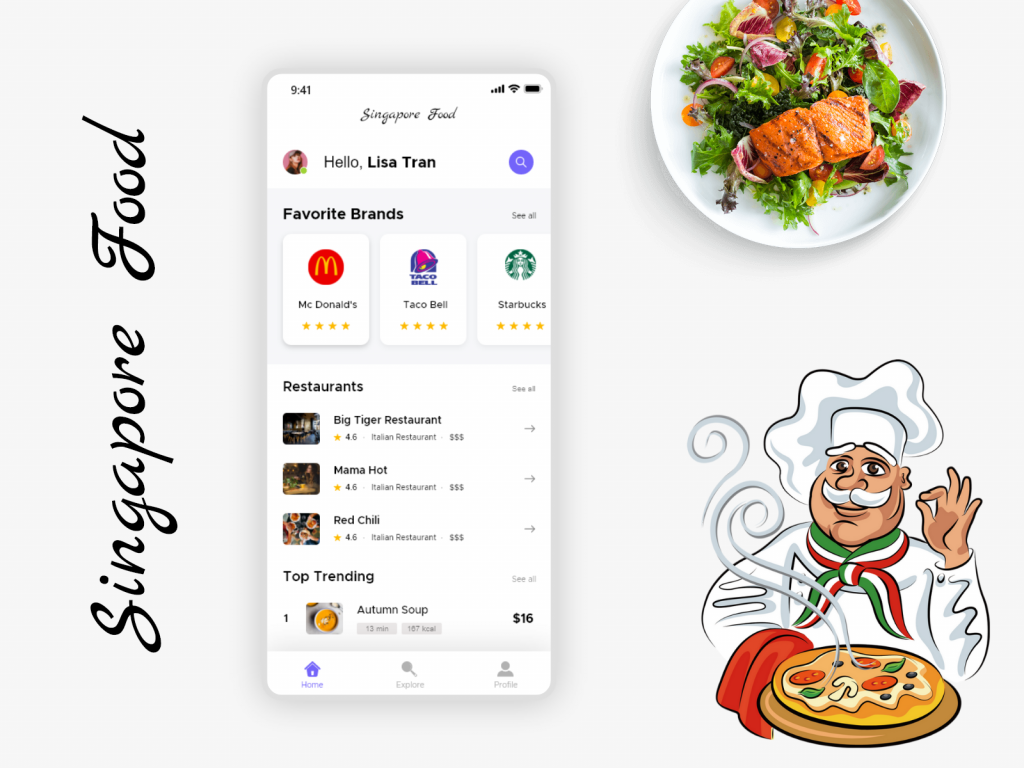 Get your White Label Restaurant App